Natural Products we recommend for People and Pets
For Horses
Hilton Herbs

Hilton Herbs Calm & Collected Gold –Rich concentrated plant extracts for use when quick absorption is required to help support a calm and healthy balanced nervous system in horses and ponies of all ages.
Ginger Ridge

Ginger Ridge Horse Treats – Meadow Mints – Highly palatable, crunchy, multigrain biscuits with irresistibly tempting aromas and delicious flavors horses and ponies love. Oven baked the old-fashioned way, using only the finest natural ingredients; free of artificial colorings, flavorings and preservatives that can irritate a horse's sensitive digestive system.
For Dogs
Blue Wilderness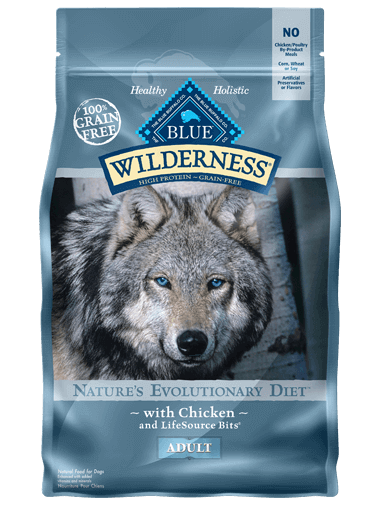 Whether you have a tiny dog or a huge dog, they all trace their ancestry to Canis Lupus, the king of the forest. Unleash that spirit by giving them a bag of Blue Wilderness dog food, and you'll have them howling at the moon for more…
The Petchup Company

PETCHUP® – A savory blend of vitamins, minerals and delicious/nutritious ingredients to create a hearty beef flavor your dog will love.
For Cats
Blue Wilderness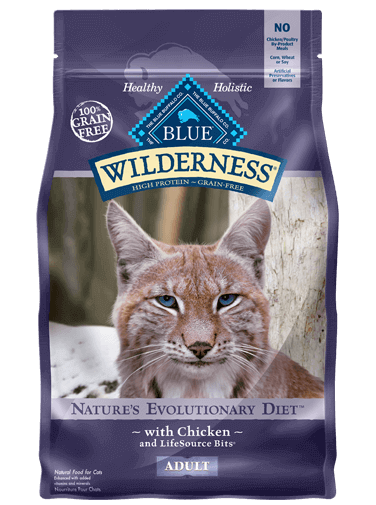 Cats…who knows what they're really thinking when they look at us with those huge almond eyes? One thing they're usually thinking is "When are you going to feed me?" With cat food, you have to answer two questions – is it good for them and will they like it? With Blue Wilderness cat food, one of the exhibitors we discovered at the Natural Products Expo, the answer is an euthusiastic "YES!" Not only is it good for them, but we can hardly keep the cats away from the bowl as we're pouring it in. Case closed.
The Petchup Company

MEOWNAISE® – Beef flavor condiment sauce for cats. If your cat doesn't like their kibble, try a little of this on it.
People Products!
At Horse Healing Adventures, we love our animals and are grateful that we can provide shelter for our horses but also for the other wild animals – raccoons, opposums, rabbits, birds, and feral cats who inhabit our grounds. We also look forward to the day when other animals can live their lives without being used for food. We support animal sanctuaries, but know that the real change will come when plant based "meats" are as tasty and nutritious as the real thing.
Of the many trade shows we do throughout the year, our favorite is the west coast Natural Products Expo held in the Anaheim convention center. A huge showcase for the latest in natural foods, drinks, cosmetics, and other odds and ends, the expo usually has a large assortment of the latest meatless meats; and sampling them, you'll find that if you close your eyes, meatless meats have evolved to the point that you can barely tell any difference at all anymore between them at the real thing. Here are some of our favorites that we've discovered at the show and hope you'll try them. The animals will thank you…
Quorn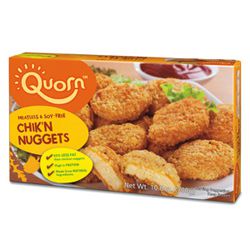 We're big cooked chicken lovers, but it's hard not to feel a twinge of guilt wolfing down chicken nuggets, especially when we live next door to a neighbor who has the fluffy cluckers roaming his backyard; so we were happy when we discovered Quorn meatless chicken products. We were skeptical at first, but one bite was all it took. Quorn nuggets not only taste like the real thing, but have the same texture as well. Delicious and guilt-free, so you can't lose.
The Happy Egg
Of course the other thing chickens are known for are their eggs – powerful packets of protein that have sustained mankind for eons. It's going to be a long time before egg substitutes are made, so in the meantime the best thing you can do is support free-range companies like the Happy Egg. Their booth is always one of the first places we look for at the show just because it…well, makes us happy to see chickens given the lives they deserve while helping us.
Amy's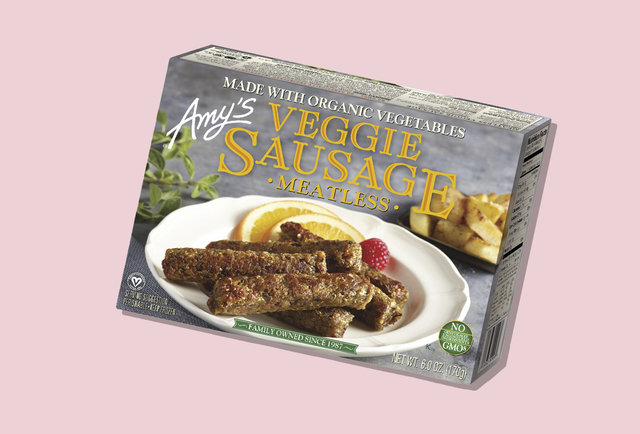 Of course what goes together with eggs? Sausage! This spicy breakfast meat never gets old, and now there's a good meatless substitute for it. Amy's makes a wide variety of foods but their meatless sausage is especially good. Try it and I bet you won't miss the real thing.
Daiya
Can a product that doesn' have any soy, dairy, gluten, eggs (sorry, Happy Egg) or peanuts still leave you going "That was Great!"? It will if it comes from Daiya. Daiya, one of our happiest discoveries at the Expo, makes a line of cheeses, yogurts, dressings, cheesecake, and even pizza (our greatest weakness) that will have you reaching for them at the supermarket.